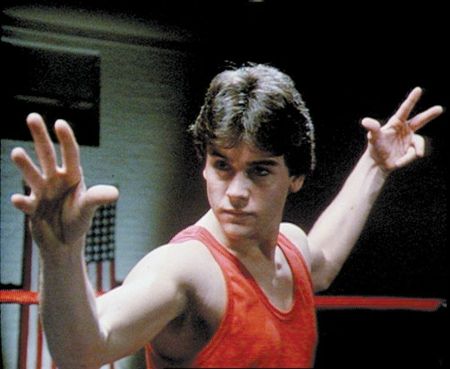 Comme vous l'avez peut-être remarqué, nous avons mis en ligne jeudi dernier le clip officiel d'un des titres de notre EP, "Night of the Bleeding Pets 2".
C'est un clip réalisé par nos soins, juste Aurélien et moi, à partir d'images issues d'un film hilarant des 80's, "No retreat, no surrender", plus connu en France sous le nom de "Karaté Tiger" de Corey Yuen. Ce film est une pépite ponctuée de scènes ridicules de danse, d'humiliation en tous genres et de karaté rocambolesque. Remonter un best-of des scènes sur notre musique fut un orgasme permanent. Pour celles et ceux qui ne l'auraient pas encore vu:
Le plus drôle c'est que nous avons déjà un remake de ce clip, une surprise qu'un ami à nous, Julien, nous a fait ce week-end.
Génial !!!
Alors si vous avez kiffé, partagez!
Et n'oubliez pas, demain, c'est la sortie de notre EP, sur toutes les plateformes numériques!